January 2015, David Tal, Value Plus

When starting a project, one of the main questions asked by clients is "How quickly can we get value out of the system?" Funds invested in IT are just like any other investment; the company needs to present ROI to stakeholders as soon as possible. Although when it comes to big IT projects it may seem complex at first, in fact it is possible to gain quick business value shortly after staring a project. The method outlined in this post is to start the project with SAP RTOM implementation first; deploy it quickly in order to start generating revenue and then continuing with the other project components.
The reality:
Most IT projects, are usually very complex. Software components such as CRM, ERP, website, mobile application, social analytics and HANA need to be integrated in order to form an End to End Solution. When starting with complex components that need to be highly customized such as CRM, website or mobile applicaiotn, it takes a long time to get the first deliverables. In the meanwhile, the client is keen to start utilzing his investment in the system, reduce costs and increase revenue. If there is any delay in schedules, the project may run out of budget and the client will doubt the company's ability to deliver the expected value of the project.
What is your need?
There is a need to release defined deliverables, which bring business value to the organization, as quickly as possible. In addition, the market is dynamic, our competitors will not wait and will try to "catch" our customers. Therefore, we must provide value and fast.
What you can do?
The need to quickly show measurable business results can be targeted by starting the project with
SAP RTOM
implementaion. The tool is quickly deployed in a few months and will start increasing the company's revenue while securing the business value of the project. Other components will be deployed afterwards/simultaneously while the client is using
SAP RTOM
and will enable him to present
ROI
to his stakholders.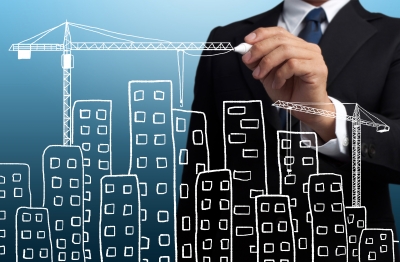 (Image courtesy of Anusorn P nachol at FreeDigitalPhotos.net)
Example from a known area:
This approach can be visualized using an example from the real-estate world. Let's assume there is an investment property with several floors, with the first floor planned to be a shopping center. One way to gain ROI is to renovate the whole building and only then start renting it out, however this will take time and in the meanwhile utilization is not optimal. Another appraoch is to start by renovating the first floor, which is the shopping center floor, rent it out, and continue to build the entire building. A solid foundation with measurable results is built.
How can we do it?
(one alternative as an example)
By performing proper analysis, it is possible to identify the key elements needed in order to deploy SAP RTOM. We are looking for the 20% integration effort that will create 80% of the revenue. For some customers, it was done by using their current data model from their BI systems used as input for the offer design. Others decided to shorten the user interface deveopment time by having a lean UI for the offer presentaiton. Since SAP RTOM can work as a stand-alone engine, there is no need to install a complex infrastructure to support the process of offer suggestions to customers. You should choose the Quick and Valuable Approach that is rellevant to your needs.
Case study:
In a recent go-live of SAP RTOM, this quick approach enabled our client to show immidate business results. For this purpose we also used our
in-house uniqe SAP RTOM accelerators
that helped us meet the targets. SAP RTOM is used for presenting offers in a call center and increasing cross/up-sell and customer retention. The client is planning the next phases for presenting offers on the website and mobile application. While working on these new capabilites, SAP RTOM continues generating revenue and proves that starting with a focus on the ROI and busienss value is the correct approach.
---
David Tal is a SAP CRM & RTOM expert with over 8 years experience in SAP software. David leads the SAP RTOM team at Value Plus and has unique hands-on experience in that area.

Value Plus consulting is a world leader in SAP RTOM implementation. Our SAP RTOM team was among the first to acquire knowledge in the area of SAP RTOM and from the first to execute projects in this field worldwide.

Contact us for more information:
RTOM@valueplus.co.il
---
Back to SAP RTOM page