CRM is a strategy for customer relationship management. Our starting point on all CRM projects is that the CRM system supports the realization of this strategy.
Value Plus´s experts bring over 15 years of experience in the field of SAP CRM in Israel and abroad.
The division is managed by
Sharon Betzalel
who managed the CRM activity in SAP Israel for 6 years and currently serves as senior consultant in this field.
In order to provide our customers a high quality, effective and efficient solution for managing their relationships with customers we have formed the
"Value Triangle"
methodology. This methodology was based on analyses conducted by leading research companies who studied hundreds of CRM projects worldwide and our accumulated experience. According to this methodology we combine several elements that are of high importance to ensure the success of the implementation.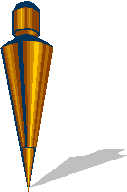 Examples for activities Value Plus´s consultants executed in the area of SAP CRM
Technological business consulting – Value Plus provides technological business consulting that integrates business considerations along with the customer while taking the technological aspects into account. This perspective enables to address the requirements in a manner that ensures SAP CRM customers an applicable, high quality, low cost and quick solution.

Integration – marketing processes, service and sales are cross-organization and cross-system processes, and therefore it is important to realize integration on all levels including data, processes and work desks.
Our experts in the area of CRM also bring knowledge and practical experience in
SAP ERP
system, this experience enables us to form the solution concept and to maintain high quality integrative processes.
Technology
– we regularly invest in the acquisition of new knowledge and ensure that our consultants remain leading in their field of expertise and with the most updated and unique knowledge.
Our customers can choose between
SAP CRM On Prenise
and
SAP Cloud for Customer (SAP C4C)
solutions.
In addition, our consultants conduct training of official SAP CRM
courses in Israel and abroad and in this way they are exposed to an additional channel of knowledge and innovation.
Providing our customers a competitive advantage –
Value Plus has unique expertise in the area of SAP
Real Time Offer Management – (

RTOM
). This is an innovative solution that helps to maximize the market activity, the sales and service of the organization while optimizing customer specific, learning based, real time offers. Our consultants have undergone unique training by SAP and are currently working on various global SAP RTOM projects.
Presentation of information on
GIS
systems
- the company´s experts bring knowledge and practical experience in integration between SAP CRM and leading GIS systems. The combination between academic knowledge and practical experience in the area of GIS enables us to provide our customers solutions that are of real business value.
SAP Hybris Marketing
- We provide integration with SAP CRM / SAP C4C solutions for advanced marketing.
The company is SAP´s business partner
.